CO-ED SOFTBALL LEAGUE
Adult Fall Ball will consist of an 8-team 4-week season.
Teams will play 7 games each, with the top 4 advancing to a single elimination playoff.
Games will be played at Bluebonnet Park on Tuesdays and Thursdays, 7:00 & 8:00 PM.
Fee is $325 per team payable by credit card or check.
Click on the flyer to register and review league rues and information.
---
SILVER STEPPERS WALKING CLUB
Are you 50 years young? Like to get out and walk? Then sign up for our walking club!
Beginning August 5th for 6 weeks, we will meet every Wednesday 6:00 PM at a designated city park and walk for fitness and fun.
Registration is fee. Club t-shirts are available to order for $10.
There will be weekly "door" prizes plus a grand prize give away at the end of the program.
Lace up those walking shoes and register now. (Click on the flyer to register and see detailed rules)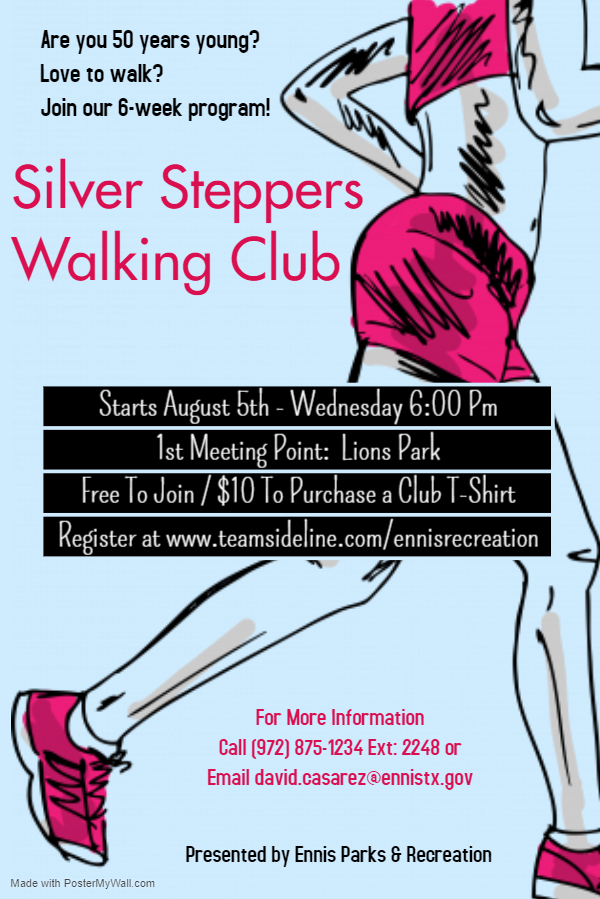 ---
Virtual Madden NFL 20 PS4 Tournament Results
Congratulations to Ivan Garcia and Reece Rendon for making it to the championship game! Ivan's SF 49'ers took down Reece's Kansas City Chiefs for the title.