Commissioner Ward 1
Rowdy Pruitt
Contact: Email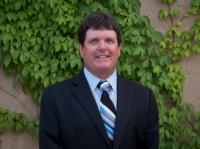 Commissioner Rowdy Pruitt is a lifelong citizen of The City of Ennis, living in Precinct 1 for over 20 years. He graduated from Ennis High School in 1985 and holds an Associate Degree from Northlake College in Electrical Construction. Rowdy has an established and solid career as a Master Electrician in the State of Texas.
Rowdy has been an active member of St. John Catholic Church since 1988. He and his wife Cynthia have been married for 28 years and have a daughter, Shelby, who is currently attending Stephen F. Austin in pursuit of a Nursing Degree.
Rowdy has a sweeping vision for the community of Ennis that is grounded in an enduring investment in the city.
He hopes to be a pioneering part of reaching these specific goals for Ennis:
To Enhance and build up economic development within the heart of the city and the surrounding areas
Reviving Ennis' Historic Downtown Buildings
Ushering in new businesses that ensures growth in a productive and positive manner
Establishing these goals while remaining sensitive to the history of Ennis' established residents, yet investing in the potential of the up and coming young adults and youth.