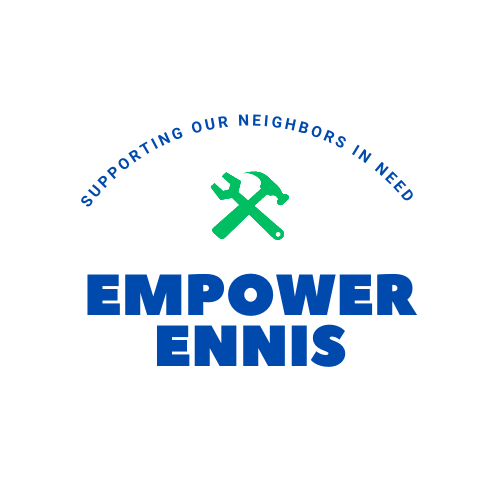 Empower Ennis: Lend a Hand, Transform a
Life with Our Tool Sharing Program!
Join Our Neighbor-to-Neighbor Initiative, Supporting Those in Need.
We understand that maintaining your yard can be challenging, especially when you lack the resources or ability to do so. That's why we've developed Empower Ennis, designed to support residents who do not have the means or ability to cut their grass or trim their trees.
If you or a neighbor find yourselves in need of assistance with tasks like cutting grass or trimming trees, or the tools needed to complete these projects, Empower Ennis is here to help! We're committed to providing a helping hand, ensuring our community remains safe and well-maintained.
Join us in making a difference by sharing this valuable resource with your friends, family, and neighbors. Together, we can create a more vibrant and supportive community for all.
To be considered for this program, applicants will be assessed on a case-by-case basis*. Simply fill out an application to help us understand your unique situation. For more information or to submit an application, please contact the Department of Health Services at (972) 875-6444.
The mission of this program is to help create a cleaner, safer, and more vibrant community that everyone can take pride in, while also demonstrating the power of unity and compassion. Together, we can ensure that everyone has the support they need to thrive.
So, what are you waiting for? Contact our department and become a part of our mission to empower Ennis by supporting our neighbors in need!
*We prioritize lending our tools and resources to residents with active code cases, ensuring that those in the most urgent need receive timely support.