General Information
Hours
Monday - Friday
8:00am - 5:00pm
High Weeds and Grass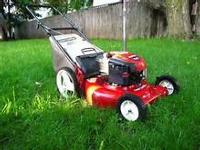 City of Ennis Nuisance Ordinance requires that all grass, weeds, uncultivated vegetation or ground cover not to be permitted to grow in excess of 12 inches in height.
GRASS, WEEDS AND OTHER VEGETATION:
Grass and weeds higher than twelve (12) inches, including in easements and rights-of-way (from the property line to the curb or street), are not allowed.
Grass and weeds growing upon/over the surface of an improved right-of-way (i.e. sidewalk, curb, street) are not allowed.
All areas between a fence and adjacent curb, street, or property must be maintained free of high grass and weeds.
Not only are high grass and weeds unsightly, but they pose a fire hazard, block visibility for drivers, harbor rodents and snakes and contribute to pests like mosquitoes and chiggers.
City code requires property owners to keep grass and weeds in their yards and vacant lots under 12 inches.
If your grass is taller than 12 inches, you will be mailed a certified notice (once per year) and/or a notice will be posted on your property you will have 10 days to mow it. If you don't, the City or a city contractor will do the job for you and it won't be cheap.
The average bill for a residential lot is $320, payable within 30 days. Failure to pay for mowing may result in a lien being placed against the property.
To report violations, for specific information about each of these code violations, or information on how to acquire an information brochure, M-F 8a.m. - 5p.m. please call(972) 875-1234 or by at Email.